Hi! If you're here, you're certainly a backer of the Game Art Quest Kickstarter campaign.
I moved the course to Gumroad, the same place where you got your premium brushes. Thanks to that change, you can now download the tutorials to watch offline! I sent your personal coupon code via email so you can get an instant free access.
How to redeem your coupon
In the email, you will find a link that will automatically apply your coupon for you. The price of the product should be crossed and replaced with «€0». Click the «I want this!» button and enter your email address to add the course to your Gumroad library.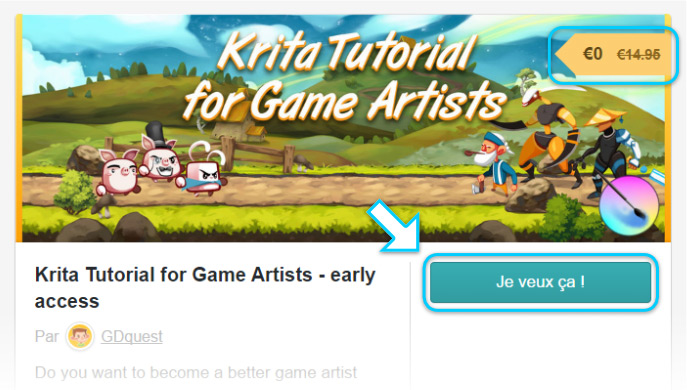 There you go, you can now stream the videos directly on Gumroad or download them all to watch later!
Nathan Lovato
I'm a courteous game designer, with a taste for open source. I'll share all I know.