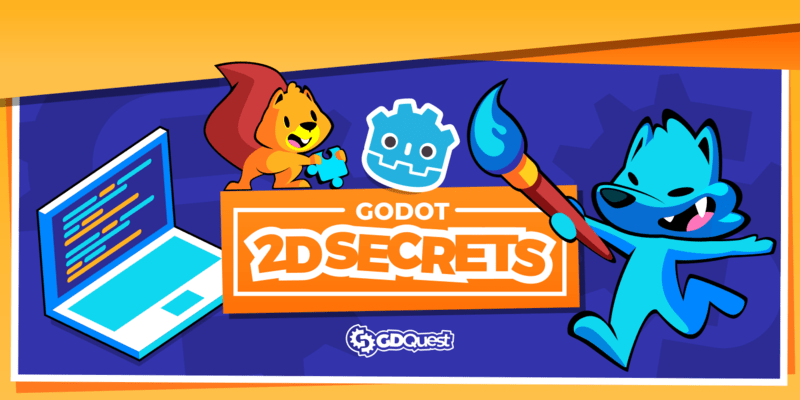 During the Godot 2D Secrets Kickstarter campaign, we worked hard to revitalize our YouTube channel, write new tutorials, and code new game demos in preparation for the course.
You can links to all resources we created below.
Free and Open-Source demos
The first four demos are games we will cover in the course Godot 2D Secrets. But we also did some work on procedural generation and shaders.
Written guides and tutorials
François wrote about debugging and performance optimization, two topics that many of you requested, while Razvan wrote two articles about choosing game engines:
New videos on our channel
I tried to put out multiple videos to breathe some life into the channel again. Some of the videos are meant to promote Godot or Free and Open-Source software, while others are tutorials or overviews of our projects:
We're going to create more demos for Godot 2D Secrets, and we still have content planned for our other Godot Secrets courses.
Made by
Nathan Lovato
GDQuest founder. Courteous designer with a taste for Free Software. I promote sharing and collaboration.