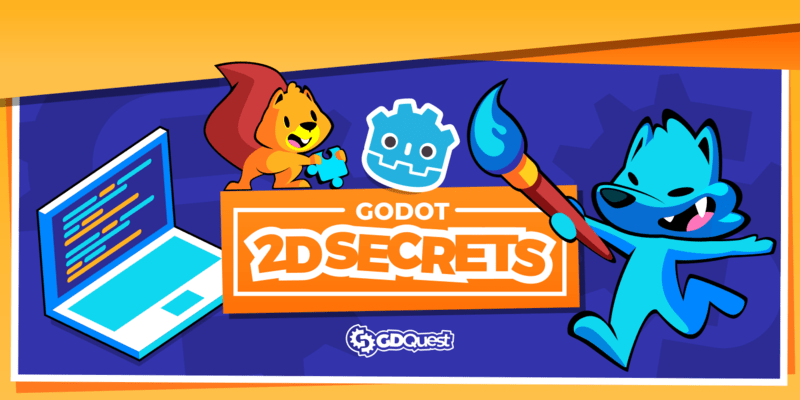 Learn a breadth of techniques professionals use to create 2D games!
After creating three Godot courses about shaders, visual effects, and procedural generation, we're working on an extensive 2D game creation course: Godot 2D Secrets.
It's on Kickstarter since August 15, and it got funded in less than 48 hours.
As always, we are open-sourcing all our code and pledge to create a lot of free educational resources thanks to the community's support.
We already have exciting topics planned like turn-based RPG combat, real-time simulation, visual novels, and many more, based on your needs and requests.
You can find all the details on the Kickstarter campaign page below.
We are also creating many videos on the GDQuest channel during the campaign. I'm trying out new formats like this one-minute tutorial about creating a laser:
Back us now to get the course at a lower price and directly fund dozens of free tutorials and open-source demos.
Don't forget to stay creative, have fun, and let's see one another in the next one.
Made by
Nathan Lovato
GDQuest founder. Courteous designer with a taste for Free Software. I promote sharing and collaboration.