You want to learn Godot or game development but don't know how to get started? Or you tried some tutorials already, but you don't feel like you understand how the engine works or how to code your games?
This completely free course will give you the tools you need to make games with Godot.
Through detailed explanations and hands-on, step-by-step projects, you will learn the 4 most essential concepts you need to understand in Godot.
The first videos give you a general introduction to the engine, nodes, scenes, the scene tree, and signals, the interface, and progressively build up towards creating two complete game projects, one in 2D and one in 3D.
It will only take you a couple of hours total, and by the end, you will have coded two complete games from scratch.
In the first video lesson, we'll go briefly over what Godot is and what you need to know to use it.
Start now
Related courses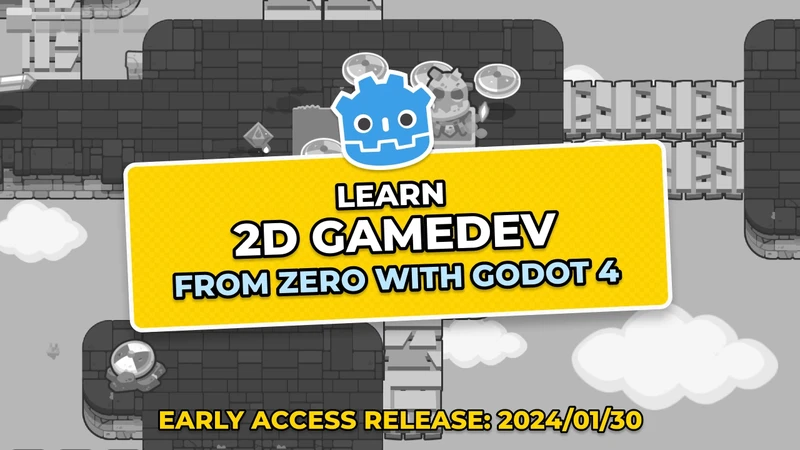 Built on the success of GDQuest's bestselling course, this Godot 4 course uses cutting edge ed-tech to teach the fundamentals of game development over 19 modules packed with interactive exercises.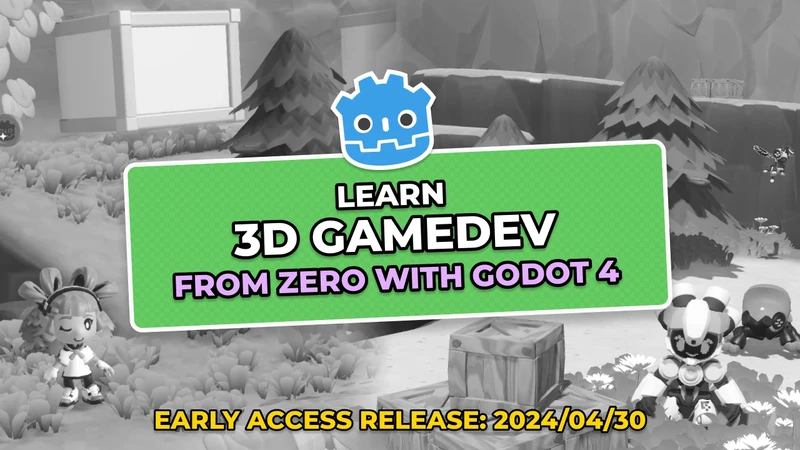 This long-awaited course adds a third dimension to the knowledge you pick up in Learn 2D Gamedev. By the end of it, you will have the skills to build your own 3D game.
Made by
Nathan Lovato
GDQuest founder. Courteous designer with a taste for Free Software. I promote sharing and collaboration.