Welcome to the first free tutorial series on GDQuest that's dedicated to Godot! Over the course of 1h, it'll teach you some basic concepts with the engine.
Start now
Related courses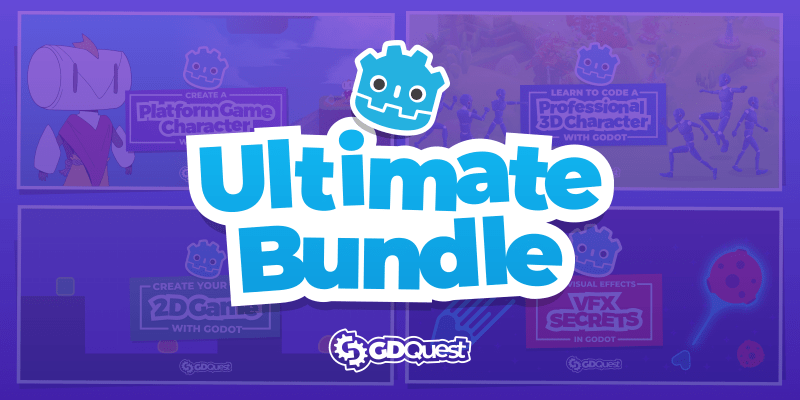 This ultimate bundle gives you access to ALL our current and future Godot courses, at a discount. It's like a lifetime membership.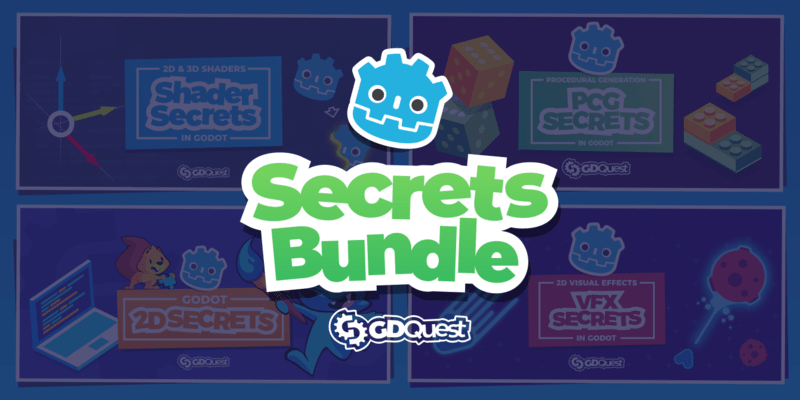 A bundle with our four secrets courses at the price of three! It contains 2D Secrets, Shader Secrets, VFX Secrets, and PCG Secrets.
Made by
Nathan Lovato
GDQuest founder. Courteous designer with a taste for Free Software. I promote sharing and collaboration.