In this introduction to networking in Godot, you'll see how Guilherme coded a simple 2d shooting game where two players, can create a server, connect to one another, and face one another in a deathmatch.
Start now
Related courses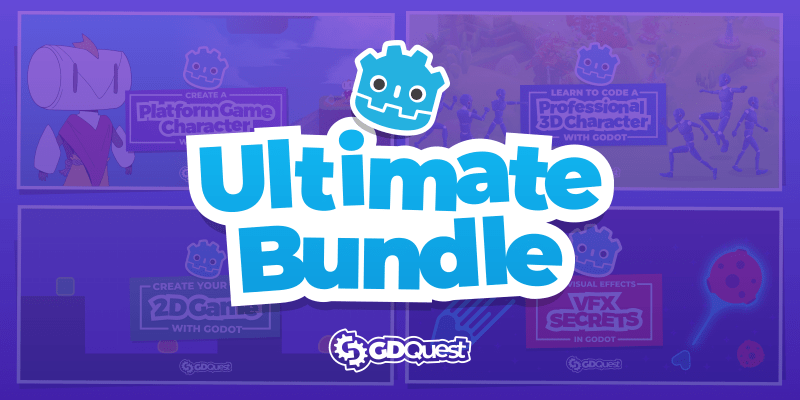 This ultimate bundle gives you access to ALL our current and future Godot courses, at a discount. It's like a lifetime membership.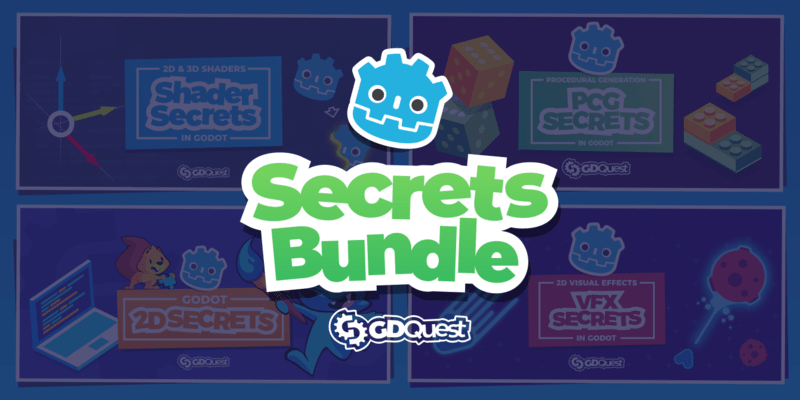 A bundle with our four secrets courses at the price of three! It contains 2D Secrets, Shader Secrets, VFX Secrets, and PCG Secrets.
Made by
Nathan Lovato
GDQuest founder. Courteous designer with a taste for Free Software. I promote sharing and collaboration.