In this introduction to networking in Godot, you'll see how Guilherme coded a simple 2d shooting game where two players, can create a server, connect to one another, and face one another in a deathmatch.
Start now
Related products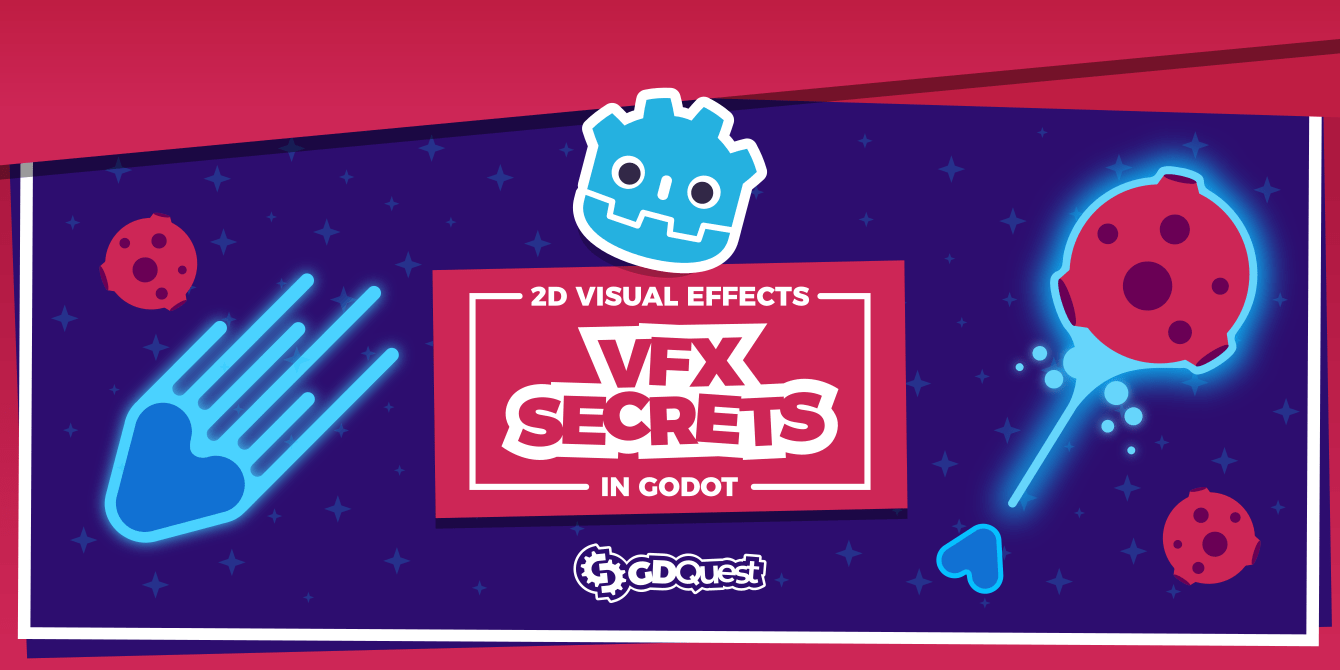 Learn to design beautiful 2D visual effects with the free game engine Godot! This hands-on course will teach you the secrets of professional and striking visual effects.
Made by
Nathan Lovato
GDQuest founder. Courteous designer with a taste for Free Software. I promote sharing and collaboration.